I thought about prefacing this by saying I've never been much of a big Hip-Hop guy, but to be fair, Hip-Hop is only about 3% of what Trix does.
So instead, I'll preface this by saying Trix is the shit.
Here's ThisIsTrix on Spotify, and you'll probably find him anywhere where there's music as well (plug out of the way, preface done, quick stolen image to make this less of a text wall).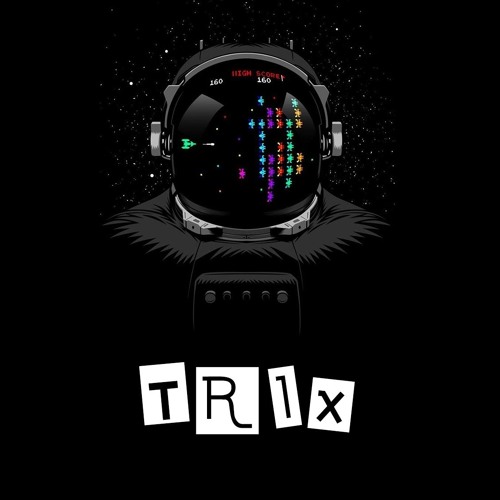 Okay, long story short: about a year ago I got a random message from a random dude on reddit, about a song I posted called Burning Alive, by 230. This random dude said he liked the song and he wanted to collaborate on something, someday. It really can't get any more random than that… so without giving it much of a thought (other than listening to his most recent post, a surprisingly cool tune by the name "Twitter Cool Kids"), I replied something along the lines of "yeah, sure!"
Who knew I'd actually be hearing back from this random guy about a month later, and receiving a really powerful instrumental track for me to do whatever I felt like with it.
So I did, I screamed and yelled at the wall until there was a chorus, which I sent back to him. Few weeks later I was greeted with Oblivion, a little over 3 minutes of raw Trix energy where, as the man himself put it, "Trix gon bring the fucking flame, Wayne gon bring the damn butane". I'm not gonna argue with that.
Now as I said earlier, Trix does Hip-Hop, yeah, but just take a quick look at his SoundCloud… I mean, I won't even bother attempting to label anything myself, just know that the last 5 tracks posted have been tagged as Alternative, Lofi/Rap, World, Alternative & Hip-Hop and an un-tagged track titled as a Trailer; you're in for a treat.
The only constant there is his unmistakable style with a unique trace of African flavor that only the real deal can bring to the table, and this dude IS the real deal.
If you're not at least somewhat curious at this point, you might be dead inside and/or enjoy crushing puppies with your foot.
However if you are, here's the last track I've been hooked with. It's only 2:03, that's all you need when you're "on A plane even the angels tryna fly on".
Gotta love a confident motherfucker.